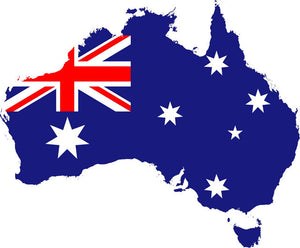 DeckBagZ Down Under
"I received my new Deck Bag last week. Super fast delivery to Australia. Wow!  Love it - is exactly what is advertised. Thank you also for my little surprise of a water bottle cover to match my bag. 😃👍👍👍 — in Sunshine Coast, Queensland."  Karen R.

Once in a while we make a personal connection with our customers, and when we do we are always delighted to find that our business can also be a means to interact with people from all over the world, who are, in many ways, just like us.To that point we want to acknowledge the very first Australian member of our DeckBagZ family,  

Karen R.

Karen, thank you for taking the leap of faith in trusting us with your business, and with good will and best wishes we want to say thank you for the wonderful review, and we hope that your new paddle board deck bag brings you much enjoyment in your paddling adventures!
---