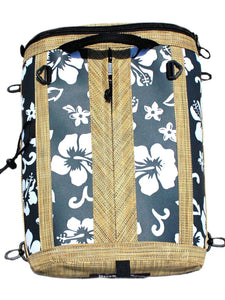 email from one of "Santa's Helpers"
Got the bag today and absolutely love it! May have to buy another one. Santa is bringing our family SUP boards for Christmas so I was reading some SUP forums and mags for ideas on accessories. Love love love your retro bags! I got my husband a retro looking bamboo SUP board so it will look awesome, he's gonna love both. 
I may need to get a Deck Bagz for my own SUP though :). I loved that these are made right down the street in Clearwater (we are in Tampa now). Can't wait to get on the water. Thanks for a great quality product made right here in the good ole US of A. 
Merry Christmas to you and many wishes for a prosperous new year. I will sing your praises to other SUP'ers that I meet on our beautiful waterways. 
---